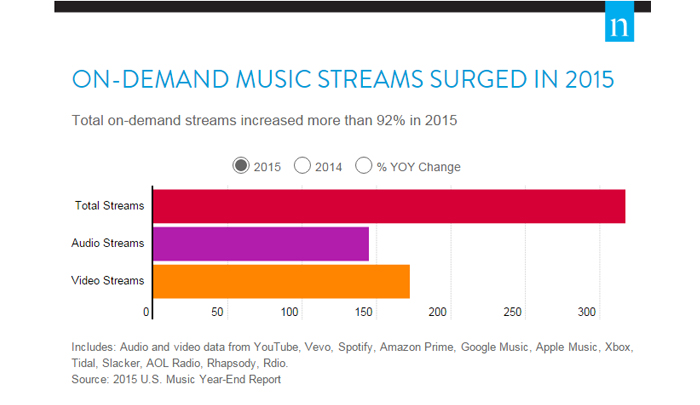 While the audio landscape continues to grow, and streaming services compete with AM/FM radio for audience's time and attention, there's no denying that radio leads all platforms when it comes to reach. Nielsen's most recent Comparable Metrics Report confirms that 93% of all adult consumers listen to radio on a weekly basis, more than they engage with TV or their smartphones. On the flipside, streaming is riding an undeniably massive growth swell. So what if radio programmers could benefit from the surge in streaming rather than fear it?
Truth be told, they can.
Streaming has changed the entire audio landscape. Music is no longer exclusively packaged in pre-made formats like a CD or radio playlist. On-demand streaming is personalized, portable and everywhere. And the sheer volume of streaming taking place is evidence that consumers can't get enough. More Nielsen insite here.