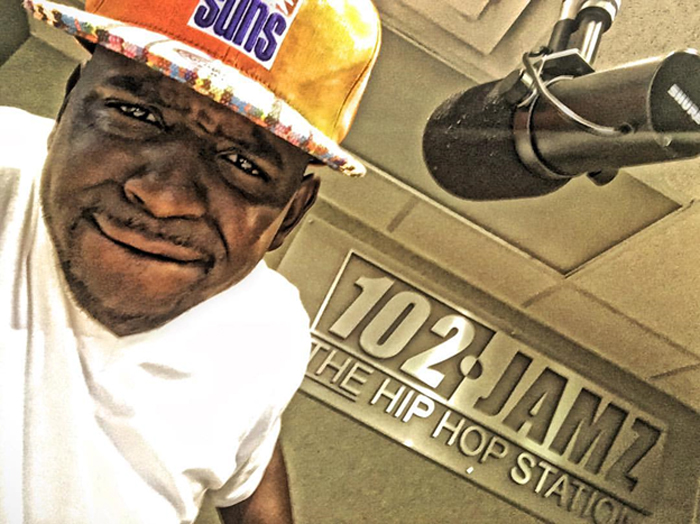 Meet Do-It-All Willis
Hometown – New York City
A performing artist and musician, better known simply as "AJ", was born into the theatre and entertainment business. He lived in New York City from the age of three months to twelve years of age. In the summer of 1999, he re-located to Atlanta where he completed high school.
AJ's mother is an actress, director and producer, whose work has been documented and noted in New York, Los Angeles, Washington DC, and Atlanta, GA, to name a few. As one might imagine, she took AJ almost everywhere she went to perform, direct, and teach. By the time he was three years old, he was learning to play drums with a few of Harlem's Master Drummers in such places as the National Black Theatre and listening to jazz bands play at The Baby Grand or Sweet Waters in New York City. AJ grew up playing percussion drums, the tenor and bass steel pan, and producing beats on his mini track.
By the age of eight, AJ's performing arts career really began to take shape. He was selected to make the opening speech for The Presidential Summit, televised live by CNN. During the two day experience preparing for his first televised appearance, AJ met with the then five living Presidents and was later asked to introduce Ms. Oprah Winfrey for the main event. He was one of the youngest members of The CityKids Touring Company and The Positive Youth Troupe – Musical Theater Company.
AJ went on throughout his middle and high school years to do many wide and various creative and artistic projects. A few other highlighted moments in his performing arts life include working on projects for: Nickelodeon (actor), Performing Arts Program for Youth (actor/musician), Hip Hop Opera (rapper/musician) and host for the 107.9 / Pre Party – Birthday Bash 2007.
A.J. Do-It-All Willis continued to pursue his artistic endeavors throughout college. In 2008, he was hired as one of the drummers to play for the gospel musical "Black Nativity", and to assist with the creative dramatic workshops offered during summer camp. In the summer of 2009 he started an internship with 102 Jamz radio station.
During his internship with 102 Jamz, AJ's work ethic, creativity, and dynamic on-air presence was not unnoticed. He was ultimately hired full-time as the night jock and his show is currently rated #1 in North Carolina in the 18-35 year old demographic. AJ currently reaches 150,000 listeners weekly, enough to fill the seats in the Charlotte Motor Speedway. AJ engages listeners with a multitude of topics and provides recaps of current events tailored to the interests of his audience. In the summer of 2015, AJ held a "Spend a Day with DoItAll" contest in which he selected four high school students to spend the day prepping for Back to School. The winners were guests on his radio show and received custom "Team DoItAll" shirts and backpacks filled with school supplies.  In addition, the winners were treated to a shopping spree and enjoyed dinner at the popular Brixx restaurant in Greensboro. The "Spend a Day" event is the first of many philanthropic endeavors scheduled for the near future.
AJ attended the 2015 Revolt Music Conference in Miami, FL and received valuable insight and advice from some of the top players in the entertainment industry. As he continues to grow in the radio profession, AJ's other artistic goals and aspirations are coming to fruition as well.  In efforts to increase exposure of local and unsigned talent, AJ has hosted and produced various mix tapes and his "DoItAllTV" will showcase local artists.