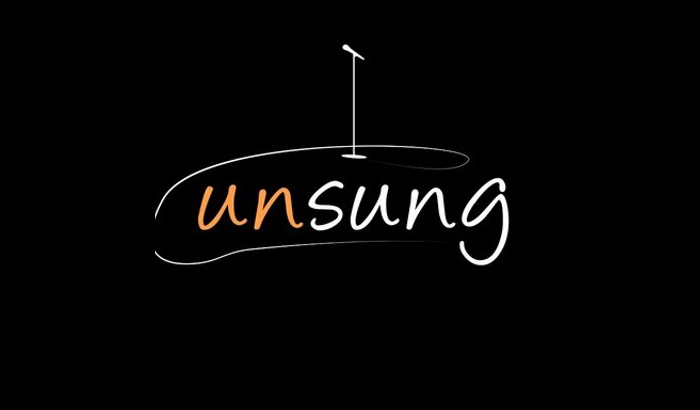 The new season of TV One's music documentary series "Unsung" begins next Wednesday June 1st. That same day, "Unsung" and "Unsung Hollywood" contributor Marcus Chapman is releasing The Coolest Music Book Ever Made aka The MC 500 Vol. 2. Subtitled Celebrating 40 Years of Sounds, Life, and Culture Through an All-Star Team of Songs, it is the second half of a two volume set containing short write-ups for 500 different songs spanning over 40 years. The two books include artists like James Brown, Aaliyah, The Isley Brothers, 2Pac, Prince, Bob Marley, The Rolling Stones, NWA, The Eagles, Al Green, Jodeci, Public Enemy, Snoop Dogg, Rihanna, Lonnie Liston Smith, Drake, Ohio Players, Steely Dan, Roy Ayers, Chaka Khan, Jay-Z, Led Zeppelin, Earth Wind & Fire, Van Halen, TLC, LL Cool J, and Parliament-Funkadelic. Many other Rock & Roll Hall of Famers, underground legends, one-hit-wonders, and unsung heroes are also in the books; including some of the artists who were profiled in the "Unsung" TV series.
In all, over 250 artists from the genres of Funk, R&B, Hard Rock, Hip-Hop, Soft Rock, Disco, Jazz, House, Metal, Reggae, and Pop are represented. Each song entry includes exact title, artist, writers, producers, year of impact, album it came from, label it was released on, and in most cases, a memorable line from the lyrics, in addition to the author's write-up. Various autographed albums, pics with the artists, and rare promotional items are also included. Author Marcus Chapman made on-screen contributions to the Johnnie Taylor and Lakeside episodes of "Unsung", an upcoming episode of "Unsung Hollywood" about legendary comic/filmmaker Rudy Ray Moore aka "Dolemite", as well as other future episodes in the popular documentary series.
According to Chapman, who will soon begin teaching a course called "The History of Modern Black Music" at the HBCU Paul Quinn College in Dallas, says that both volumes of The Coolest Music Book Ever Made aka The MC 500 are designed to help people find out about songs they may not be familiar with, or get more information about songs they already know; including some info that was given directly by the artists themselves. "These music guides can be especially helpful to folks who browse for music online via YouTube or any music streaming services, as well as traditional vinyl or CD collectors like me."
The Coolest Music Book Ever Made aka The MC 500 Vol. 1 is available now on Amazon.com. Vol. 2 will be available in paperback and ebook forms on Wednesday June 1. Marcus Chapman is also an on-air personality for Radio One Dallas with prior experience at WGCI in Chicago, WTLC in Indianapolis, and KKDA in Dallas. He will be making book signing appearances in the Dallas-Fort Worth area throughout the "Black Music Month" of June, with additional stops in various cities around the country promoting both books from July through October of 2016. You can connect with the author on Facebook, Twitter, Instagram, Snapchat, YouTube, or Periscope @mcmarcuschapman.