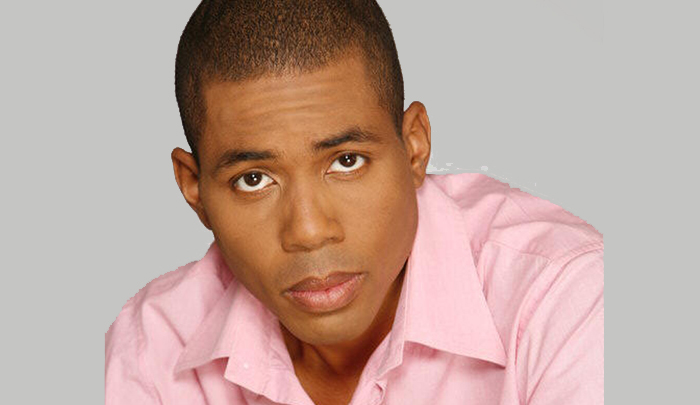 Nationally syndicated talk host Rob Redding this September will unveil Constructivist Expressionist (ConEx) art at his momentous NYC solo show entitled "Monodramatic."
ConEx will be the center of "Monodramatic" at his first Manhattan solo show at the prestigious Midoma Gallery. His ConEx works will hang at Midoma from Sept. 16 through Oct. 20. The opening reception is Thursday, Sept. 21 from 6-8 p.m.
Many of his trademark ConEx Smear paintings have already appeared in NY Art Beat, AM New York, Gay City News, Midtown Express and Chelsea Now newspapers. These publications included mentions of his Brooklyn solo show last fall or his group show in Chelsea in July respectively.
Called "iconic" by PeronArt.com, he was the only artist featured out of a more than 50 person group show in Chelsea at NoHo M55 Gallery in July.
Midoma Gallery is located at 545 8th Avenue Suite 750 New York NY 10018.
Redding, who is also a professor at Pace and City Tech universities, has a talk show in more than 20 markets and just rattled off his eighth best selling book Sinister Citizen this March.
His website is SmearPainting.com
Midoma's website is Midoma.com
Contact Rob at 404.734.5060