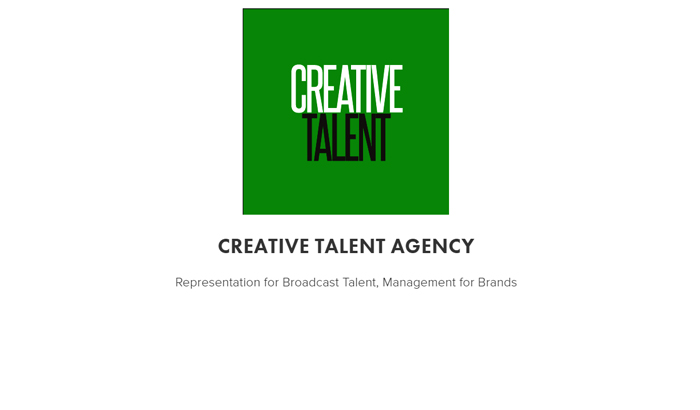 Creative Talent, Inc. is a broadcast talent and management agency in the business of representation, brand and content management and business management and development for talent, shows and broadcast television companies.
Creative Talent negotiates contracts, guides careers, develops business, presents new opportunities and provides various financial, operational, recruiting and management services to its business partners and major market roster of broadcast radio and television talent.
CONTACT INFORMATION
Office: (561) 705-2604     Mobile: (561) 613-3186     Toll Free: (888) 485-2259
Email: info@creativetalentinc.com
For inquiries and submissions include audio or video demo, history, photos.  Creative Talent, Inc. at 6794 Via Regina, Boca Raton, FL 33433
---
Advertisement inquiries: webmaster@urbaninsite.com.