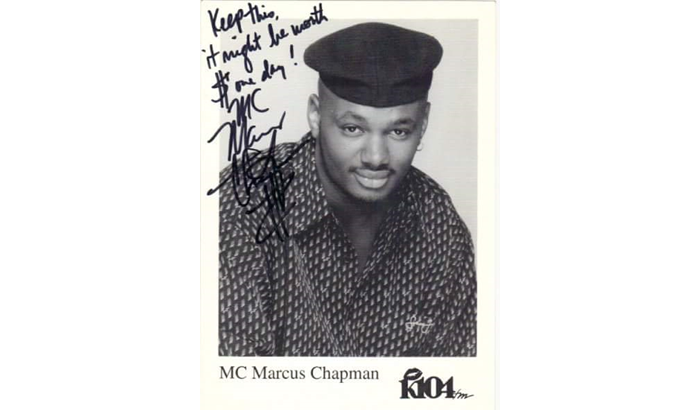 To commemorate the 25th anniversary of his first broadcast, radio personality, music historian, author & TV One Unsung contributor Marcus Chapman has unveiled "The MC 25". "There are over 400 clips of me on YouTube, but 'The MC 25' is a countdown of the 25 shows I feel best represent MC Marcus Chapman as an air talent, and what I brought to the radio industry", stated Chapman. "The MC 25" includes airchecks of shows from Chicago station WGCI, Dallas-Ft. Worth stations KKDA & KBFB, Indianapolis station WTLC, and Atlanta station WVEE.
"Over the years I worked every shift in radio", said Chapman, "and the countdown has at least one show from every day of the week, and at least one from each daypart." From serious discussions about teen mom abortion and mandatory HIV testing, to fun subjects like what rappers need to stop acting, "The MC 25" covers a wide range of topics that listeners voiced their opinions on. It also includes appearances from artists like Ice Cube, Erykah Badu, Da Brat & Common, but as Chapman pointed out, "talking to celebrities is cool, but to me the true essence of radio is communicating with the audience, so my shows were always focused in that direction."
In addition to the existing clips of the shows themselves, MC will be posting new videos with behind-the-scenes info on what was happening before, during, and/or after each show in "The MC 25", as well as why each one was chosen. The clips will be posted on YouTube, and shared to Chapman's social media outlets each day until the countdown reaches his number one show. You can connect with Marcus Chapman and follow the countdown on Facebook, Twitter, Instagram, and YouTube @mcmarcuschapman.