NABOB AND MEDIAVEST HOST MADISON AVENUE & MINORITY-OWNED RADIO PARTNERSHIP FORUM:
"Uniting Our Communities & Advancing Our Industry"
Friday, February 26, 2016
1:30 pm – 5:30 pm
The New York Times Building
620 8th Avenue, New York, NY
The National Association of Black Owned Broadcasters will host, in conjunction with Mediavest, a major New York advertising agency, a forum for minority-owned broadcasters to meet and present information on their stations to media planners and buyers from the leading ad agencies in New York.
Jim Winston, President of NABOB explained, "This Forum grew out of the NABOB Fall Conference/Power of Urban Radio Forum "Ad Agency CEO Panel."  During the panel, Brian Terkelsen, CEO of Mediavest, committed to having a meeting in New York with the leadership of Mediavest to introduce NABOB members to potential advertising opportunities.  Brian worked with Sherman Kizart of Kizart Media Partners to put the Forum together.  In addition, Brian discussed this with other members of the 4As.  Brian and Sherman have now completed plans for the event, and it will include several 4As member agencies in addition to Mediavest."
The event is scheduled for February 26th at the New York Times Building, 620 8th Avenue, between 40th and 41st Streets. The event agenda will be as follows:
AGENDA 
Time: 1:30-5:30pm
Brian Terkelsen Intro / Panel Discussion 1:30-2:15pm
NABOB Presentation on the NABOB Network
Speed dating sessions:
Session I: 2:15-3:15
Session II: 3:15-4:15
Session III: 4:15-5:15
Closing remarks: 5:15-5:30
Winston explained, "The Speed Dating Sessions will consist of a large group of Agency buyers and planners across multiple agencies.  The Speed Dating Sessions will give individual stations an opportunity to pitch themselves to the agencies.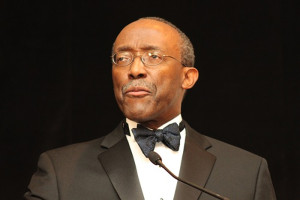 Winston pointed out, "Prior to the Speed Dating Sessions, NABOB will give a presentation on the NABOB Network, which will include all NABOB member stations, which will assure that NABOB's smaller stations will be represented, even if they are unable to come to New York."
CONTACT
NABOB is here to serve you.  Please contact me at (202) 463-8970 or at jwinston@nabob.org.