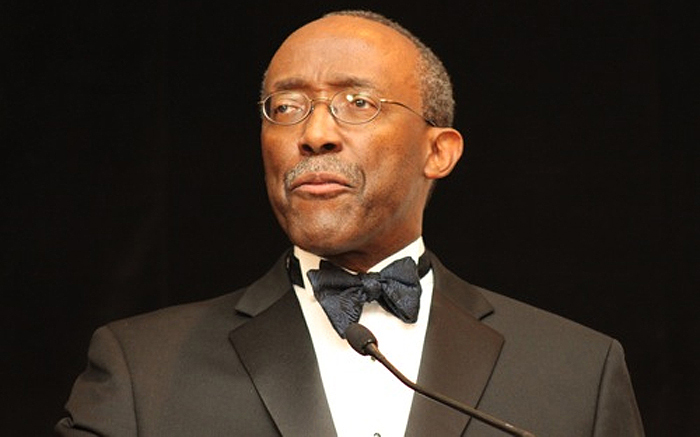 The National Association of Black Owned Broadcasters (NABOB) says a "reevaluation of its position" has led the organization to conclude the cross-ownership rule has "outlived its usefulness." It's now encouraging the Federal Communications Commission to abolish the 42-year-old rule.
NABOB has a long history of opposing any relaxation of the government's media ownership rules, fearing that it would only make it more difficult for broadcasters of color to break into the business and grow their companies. But NABOB president Jim Winston tells the FCC that the "dire" financial situation that the newspaper industry finds itself in has led to a policy shift. He points out the National Newspaper Publishers Association—which represents more than 200 African-American-owned media companies—has also concluded the cross-ownership ban is outdated. Beyond the collapse of local print newsrooms, Winston says his radio and television members are also facing more robust competition for audience and advertising dollars from internet giants such as Google and Facebook.
"Given this new competitive landscape, NABOB must acknowledge that consolidation within the television and radio industry is not our only competitive threat," Winston writes in a letter to the Commission. "If the broadcast industry is too tightly constrained in its ability to compete against these new players, the industry as a whole, both large and small broadcasters, may suffer," he adds.
To help promote minority broadcasters, NABOB is urging the Commission to pair a repeal of the cross-ownership ban with the creation of an incubator program. It's a concept that the organization has backed for the past two decades but Winston says they've been reluctant to lobby for until now over concerns that the way it would be implemented could actually serve to make things even tougher for minority license holders.
Most incubator proposals have focused on allowing a broadcaster to exceed current ownership limits in exchange for helping a new entrant with financial and technical support. FCC chair Ajit Pai said last summer that he viewed it as a proverbial "no-brainer" that got sidelined in agency politics. "The benefits of incubating a new voice in a market would far outweigh any such harm, especially since an incubator is likely to be most valuable in small-town markets where finding broadcast spectrum is easy but the economics of the broadcast business are hard," he said. Commissioners Mignon Clyburn and Michael O'Rielly have also voiced their support for the idea.
Winston says he's seen a number of proposals that he thinks "would not work well" as an incubator program, but he still believes a solution is within reach. He's encouraging the FCC to launch a rulemaking to collect ideas on how best to craft such a program. The incubator plan has already drawn support from several civil rights groups, including the National Urban League, the League of United Latin American Citizens, the Rainbow/PUSH Coalition, the National Council of La Raza, the Minority Media and Telecommunications Council and the Asian American Justice Center.