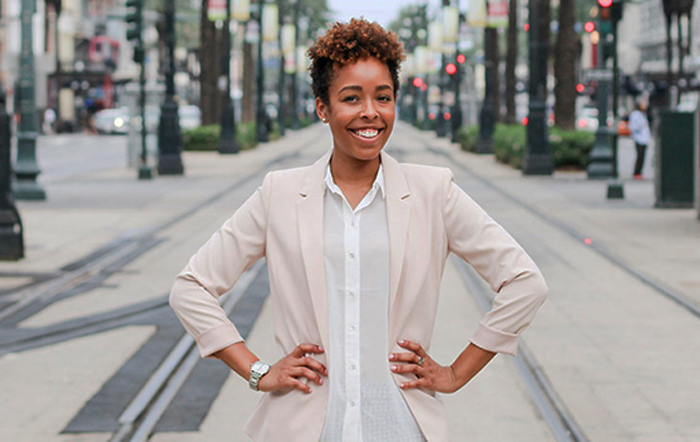 The Spears Group is pleased to announce that Morgan Ballard has been promoted to Public Relations Account Manager, effective immediately. Before joining the team full-time in 2016 as an Account Coordinator, she participated in the company's semester-long Junior Associate Program in 2013.
A native of New Orleans, Ballard received her Bachelor of Arts Degree in Mass Communication with a concentration in Public Relations from Loyola University New Orleans in 2016. She has experience in strategic planning, experiential marketing, social media and more.
"During my time with Spears, I have been able to be a part of remarkable events such as Fried Chicken Festival, NBA All-Star Weekend and New Orleans Tourism Marketing Corporation," said Ballard. "The opportunity for continuous growth in the company is extremely humbling. I look forward to helping the team reach new heights."
"It has been a pleasure to see Morgan grow from a Junior Associate to Account Coordinator to now a PR Account Manager," said Malana Joseph Mitchell, Director of Public Relations and Community Engagement. "I am fully confident she will remain a great asset to the PR team, and I am excited to continue to be a part of her growth."
Spears Group is an inclusive workplace where all employees can grow as practitioners and team members. The team benefits from the individual members hailing from different backgrounds, regions and ranges of work experience. In the ever-changing field of strategic communications, Spears Group intends to stay ahead of the curve and improve to accommodate the continuously developing market.