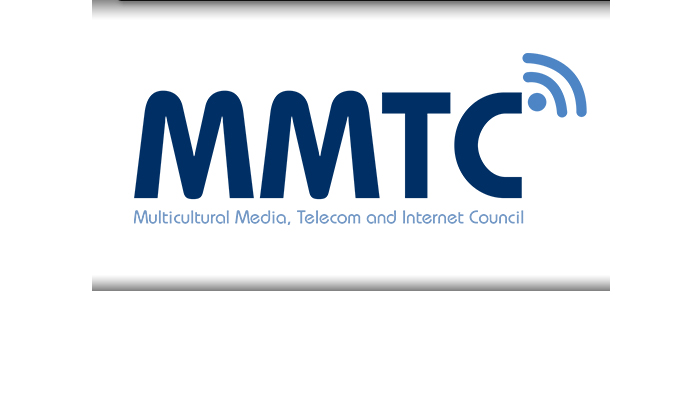 On October 22, the Multicultural Media, Telecom and Internet Council will hold its first Tech Prep Summit, sponsored by Intel, to expose diverse students to the opportunities available to them in tech fields.
This half-day event will introduce students to the fast-paced world of tech through keynote talks and hands-on demonstrations with recognized innovators and representatives from major tech companies and startups.  The Summit will also provide interactive demonstrations, resume and interview skills workshops, networking opportunities, music, tech giveaways and prizes, and breakfast and lunch.
"Countless multicultural students demonstrate interest and achievement in technology, but struggle to see themselves studying related fields – they cannot link the fields to their lives, goals, and perceptions of who succeeds in tech," stated MMTC President and CEO Kim Keenan.  "With the Tech Prep Summit, MMTC seeks to disrupt the pipeline.  We want to show multicultural and female students that there are people who look like them – and who flourish – in both tech careers and tech entrepreneurship."
Speakers include representatives from Intel, the Emma Bowen Foundation, the T-Howard Foundation, National Black Data Processing Associates, former Majic 102.3 Host Ebony McMorris, "Shark Tank" Casting Agent Brandon Andrews, and Baltimore's STEM DJ, Kendrick "DJ 5Starr" Tilghman.
Tech Prep Summit
Saturday, October 22, 2016 | 8:30 AM – 2:45 PM
University of the District of Columbia Van Ness Campus Theatre of the Arts
4200 Connecticut Avenue & Windom Place NW Washington, DC
Registration and Breakfast: 8:00 AM – 9:00 AM
9:15 AM – 10:45 AM: The Who, What and Why of Tech    .
11:00 AM-12:30 PM: The Where and How of Tech

Tech Talks on How People of Color Can Succeed in Tech
STEM Music Demo, coding, design, app development
Tech experts from Intel, Walker's Legacy, Heart of Man, B.E.M.O.R.E S.T.E.M., Odyssey Media Network, Hoosthere
Learn What It Takes to Become a Techpreneur

How to Land Tech Jobs and Scholarships
Meet with Experts from The Emma Bowen Foundation, T-Howard Foundation, INROADS
Mock interviews: The "Do's and Don'ts of Interviewing
Learn to Rock Your Resume, Ace an Interview

Networking Lunch: 12:45 PM – 2:30 PM
The Summit is free, but seats are limited – Registration closes at 6:00 pm October 21!