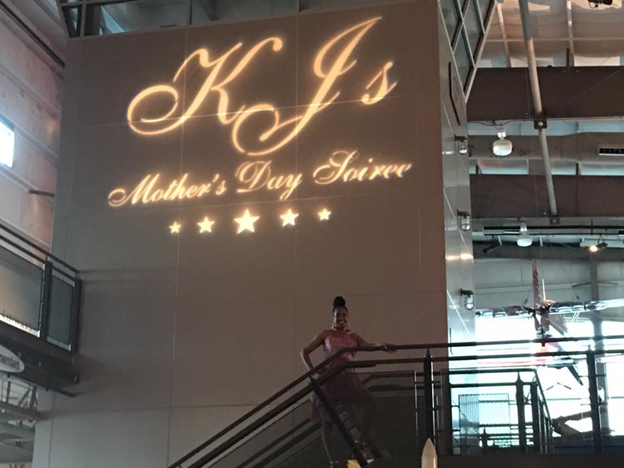 Smooth R&B 105.7's 1st Lady Of Middays Presented "KJ's 5th Annual Mother's Day Soiree" in Dallas on Friday May 12th At The Frontiers Of Flight Museum.
Peter Parros "David Harrington" from Tyler Perry's "HAHN's" was a guest at our event to present the inaugural "Rollin'  Wit A Sista" Community Service Awards to some outstanding ladies in the DFW!  Peter made every lady in the house feel loved and special! Also, Team KJ's mission is to help fight Breast Cancer in our community!  We were blessed to be able to present Susan G Komen with a donation to help find a cure.   www.krnb.com for more pics!
UI Comment: Radio should always be visible in local communities. Strong on-air local leaders and personalities like KJ in Dallas understand how important community is, and she's got proof – see below. Love the city and they will love you back. We congratulate KJ and all her efforts.