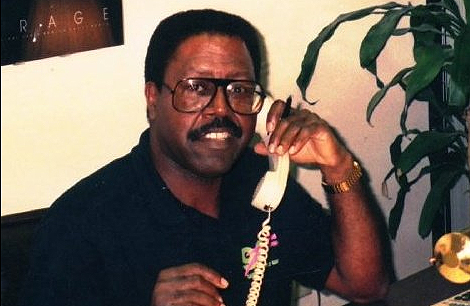 Urbaninsite.com has learned a good friend to many Ken Bolden has died. Our thoughts and prayers are with his family.
The following message from family  is on Ken's Facebook page:
Dear Family and Friends,
I am sorry to share that our beloved father, Kenneth Bolden, passed away this morning at 7:07am after a prolonged bout with various illnesses.  It is hard to describe how painful this is to type these words because my father and I were extremely close.
He not only raised both my sister and I to be God-fearing, but he also taught us to be kind to everyone and to help those who are in need of assistance.  Our father acted as our Superman, protector, confidante, supporter, and biggest cheering squad.  Before he left this earthly realm, I prayed that he would no longer suffer or be in pain because he never wanted to show my mother, sister, or I that he felt weak at any given moment.
He created a beautiful life for his family, and he always wanted to make sure that he stayed connected with all of his family (including his childhood friends and friends whom he worked with in the music industry).  I will miss all of his funny stories and daily phone calls to check in on me and my children.  Most of all, I will miss seeing the name "daddy" pop up in my cell phone when he would call, going to my parents' house to make sure that he is okay, and hearing his voice at any given moment.
My father's wishes were to not have a funeral or memorial service in his honor because he wanted everyone to remember him as being upbeat and full of life.  Instead, he requested that he be cremated so that his ashes can be spread in Scottsdale, GA where he was raised.  In lieu of flowers and gifts, my sister and I are asking that you donate what is in your heart to give.  We still have our mother to care for, and she has been ill for some time with dementia.  Any and all donations would be used for her care since my father was her primary caretaker.
Thank you in advance and God bless,
Omeka Bolden-Williams, and Camill Bolden