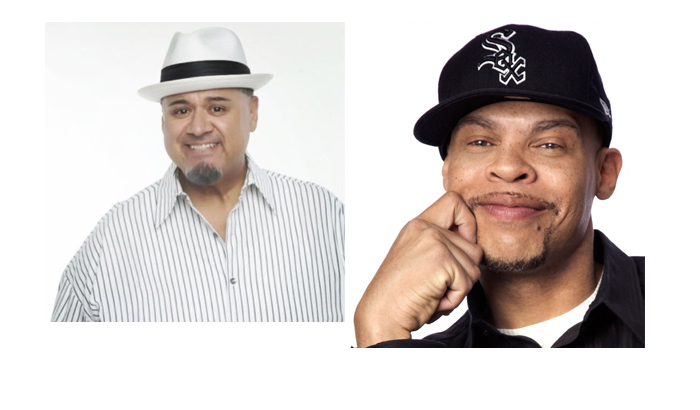 Entercom Communications Bay Area afternoons just got a bit bigger and mornings just became a tad wittier. Legendary on-air personality Victor "Big Daddy" Zaragoza will be moving to the afternoon drive time slot on KBLX. Replacing Zaragoza is 16 –year radio veteran Tony Sculfield, whose personable and comical demeanor made him popular among radio fans.
"I am excited for Victor Zaragoza's return to afternoon drive. He is electrifying, fun, and engaging," said Elroy Smith, Entercom San Francisco's Operations Manager and Program Director. "Victor's spirit is contagious to everyone who hears him."
Steve DiNardo, Entercom San Francisco's Vice President and Market Manager added:  "Victor is a Bay Area institution. Afternoon drive couldn't be in more capable hands."
Afternoon drive will be revamped with new national and local content that will be a catalyst for growing social media interactions. With Zaragoza's help, KBLX will continue to deliver the best music and sounds for Bay Area fans.
Sculfield is a well-known actor and comedian, who along with fellow funny man Mark Curry and Kimmie Taylor will be sure to bring morning mayhem to the Bay Area.  According to Smith, Tony is the epitome of a professional and knows how to create compelling radio. His recent three-day guest appearance on KBLX's morning show affirmed that he is a perfect fit for this show.
"Tony brings a wealth of experience in Urban Adult Contemporary morning radio to KBLX." said DiNardo. "His addition makes our live and local show relevant, topical and vibrant for the KBLX community."
"It is with great pleasure that I join the dynamic Dream Team on KBLX." said Sculfield. "I look forward to bringing exciting, compelling and fun radio to the Bay Area along with the awesome Kimmie Taylor and the hilarious Mark Curry."
Zaragoza is expected to make his debut as the afternoon drive-time host May 31st, while Sculfield joins the Morning Dream Team June 6th.