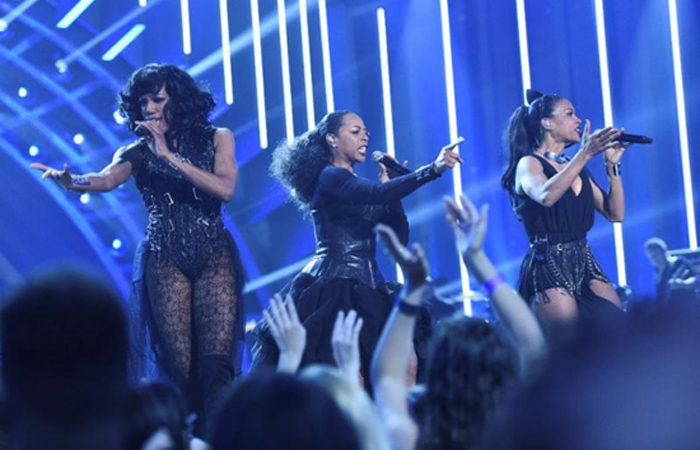 En Vogue is joining the elite group of legendary artists to perform on the hit ABC's summer music series, "Greatest Hits". The series, hosted by comedian, Arsenio Hall,  features new and veteran acts performing songs from the 1980s, 90s, and 00s. The group will perform "Free Your Mind" supported by, June's Diary, whom  En Vogue mentored during season one of the BET reality TV docu-series, Chasing Destiny, executive produced and hosted by Kelly Rowland of Destiny Child.  En Vogue "Greatest Hits" episode scheduled to air on July 21st at 9 p.m. EST on local ABC affiliate stations.
Whether it's old-school soul or challenging prejudice and racism with such songs as "Free Your Mind"  the group has consistently stayed relevant and known for their stirring performances.  "We find total freedom and fulfillment when we hit the stage. It's the ultimate connection with our fans," says En Vogue's Cindy Herron-Braggs.
With 20 million albums sold, multiple Grammy nominations, American Music Awards and Soul Train awards, En Vogue is considered the "ultimate" girl group of the 90s. "We were honored to be invited to be a part of the 'Greatest Hits' series and loved the idea of collaborations; having worked with June's Diary, it was really rewarding to see how far they've grown," adds Terry Ellis of En Vogue.