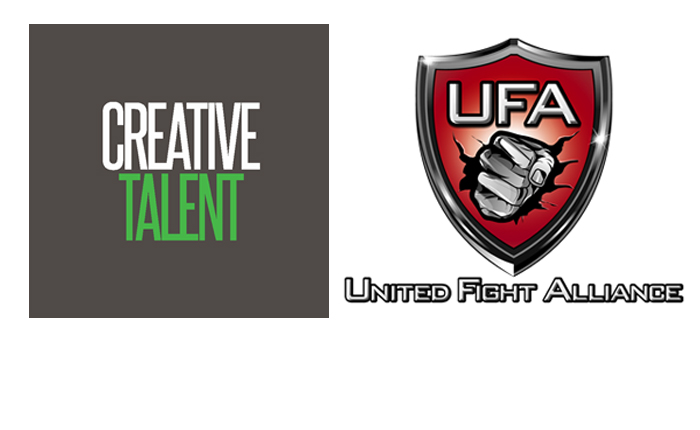 Creative Talent, Inc., a talent and management agency announced today a sales development agreement with Tampa, Florida based Mixed Martial Arts media company, United Fight Alliance (UFA).
Creative Talent will work to expand the sales and marketing of United Fight Alliance's live MMA cage events across the country, the on-site promotional vehicles as well as the weekly television show's commercial advertising and promotional campaigns. United Fight Alliance produces a one hour television show that is broadcast to over 115 million homes in the US.
Steve Gallagher, Creative Talent President and CEO said, "Welcome to the new Fight Club generation and with New York State finally ending their ban on MMA fighting – the last state in the U.S. to do so – mixed martial arts launches to an even higher trajectory as a vibrant industry that happens every weekend all around the world with a huge, loyal fan base. We are thrilled to be working with United Fight Alliance's Jordan "Jay" Adams!"
"With the sale of the UFC, for an unprecedented amount of $4 billion, the sport of MMA is here to stay and is only building momentum," said Adams. "Our alliance with Creative Talent will help us explore new media opportunities and reach more fans. The growth in this sector is unparalleled and is a unique chance for brands to ride the wave and continue to grow with the sport."
United Fight Alliance, a Sports, Media and Entertainment Company comprised of fight promotions across the United States and internationally built the company to provide fight promoters with more opportunities to build their company and to participate in the premiere fighting alliances regionally and nationally. UFA provides promoters with consistent branding, television time, a name, reach to customers and a loyal fan base which is what sponsors are looking for to expand their brand.
Jordan "Jay" Adams is an Emmy award winning television host, commentator and Mixed Martial Arts personality has been involved in the sport even before it became popular in the United States in the 1990's.