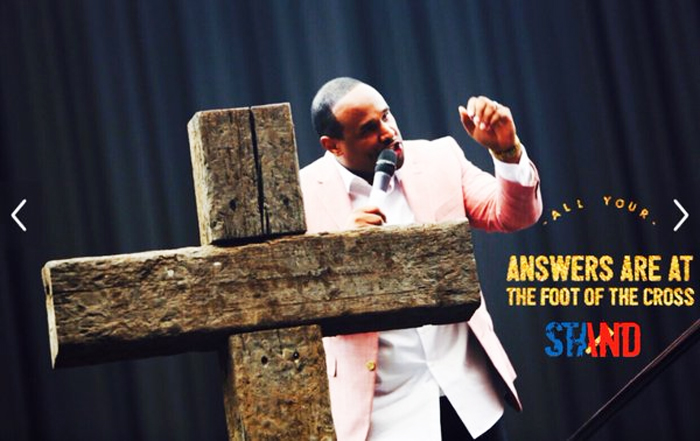 Radio Condrey Founder and Chairman Cory "Coco Brother" Condrey hosted the STAND: "America Prays" prayer rally this past weekend for thousands of believers at the Georgia Dome. Condrey hosted STAND "America Prays" as part of his national tour to host prayer rallies nationwide in 2016. He firmly believes that believers coming together in unity for prayer is the key to bringing change to our nation:
When we go to the Father together and pray in the name of Jesus, that's when we will see change in our lives, and change in America. In this Presidential election year and with many issues facing our country we must exercise our religious freedoms and come together as believers to pray for change!
Standing with Condrey on that day were some of the nation's most influential pastors and leaders, including Pastor Jamal Bryant, Pastor Paula White, Pastor Wess Morgan, Bishop Paul S. Morton, Bishop Dale C. Bronner, Pastor Taffi Dollar, Dr. Bernice King, Pastor Ron Carpenter, Dr. Craig Oliver, Bishop Dr. Kibby Otoo, "Real Talk" Kim of Preachers of Atlanta, Pastor Andre Landers, and Dr. Joseph Ripley, who came to pray for America and the issues facing our country. Many people accepted Christ and were baptized.
Click here to watch the video recap! The rally also featured musical performances from Mr. Condrey and the "Association," Condrey's new music group, who performed brand new music from the highly anticipated new CD called #America.
"America Prays" will be televised live by Impact Network, which reaches over 43 million homes. Stay tuned for STAND New York, which will be held in New York City later this year. For more information log onto www.radiocondrey.com