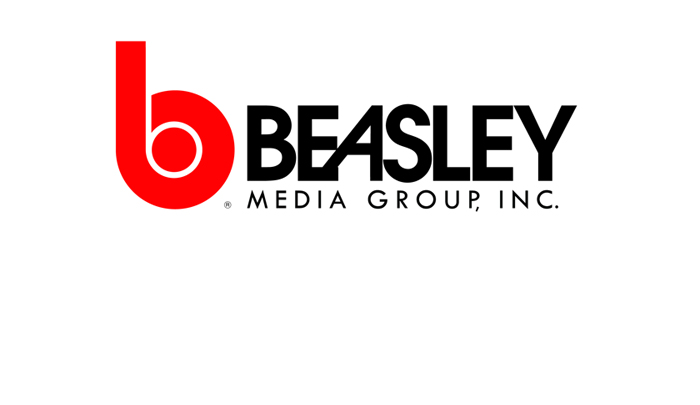 Beasley Broadcast Group, Inc. a large- and mid-size market radio broadcaster, and Greater Media, Inc. today announced that they have entered into a definitive agreement pursuant to which Beasley will acquire all of the outstanding stock of Greater Media for an aggregate consideration of approximately $240 million, subject to adjustments. Under the terms of the agreement, Greater Media shareholders are expected to receive approximately $100 million in cash and approximately $25 million in shares of the Company's Class A common stock (at a fixed value of $4.61 per share). In addition, the shareholders of Greater Media will receive the net cash proceeds from the sale of its tower assets, estimated to be approximately $20 million. Beasley will refinance approximately $80 million of debt of Greater Media. In connection with the acquisition, Beasley will initially acquire 21 radio stations in seven markets including four new markets (Detroit, MI; Middlesex, NJ; Monmouth, NJ; and, Morristown, NJ) and three markets where the Company has existing operations (Philadelphia, PA; Boston, MA; and, Charlotte, NC).
Excluding transaction costs, the transaction is expected to be accretive to Beasley's operating results immediately upon closing (inclusive of expected financial and operating synergies and the planned divestiture of certain stations). Beasley intends to fund the acquisition through borrowings under a new credit facility that Beasley expects to enter into in connection with the closing of the acquisition, together with cash and cash equivalents available to the Company and the issuance of Class A common stock as described above. RBC Capital Markets and U.S. Bank have provided committed financing in support of the acquisition.
The acquisition of Greater Media is expected to significantly broaden Beasley's local radio broadcasting and digital platform, scale and revenue base by adding stations that are geographically complementary to the Company's operating base while presenting the opportunity for significant financial and operating synergies with its existing station portfolio and digital operations. Upon closing, Beasley's portfolio of stations that it owns and operates (prior to planned divestitures) is expected to expand to 73 stations (52 FM and 21 AM) in 16 markets. Giving effect to the transaction on a pro forma basis as of December 31, 2015, Beasley's net revenue would have increased from approximately $106 million to approximately $247 million. Beasley intends to divest certain radio stations in Charlotte, NC to obtain FCC approval of the proposed transaction.
Caroline Beasley, Interim Chief Executive Officer & Chief Financial Officer of Beasley Broadcast Group, commented, "The acquisition of Greater Media's broadcasting and related digital assets represents a transformational growth opportunity for Beasley and is strategically and financially compelling for our shareholders. The transaction increases our broadcast portfolio by approximately 40% and more than doubles our audience reach, giving us both market leading stations and great brands.
"Throughout Beasley Broadcast Group's 55-year history, we have actively managed our station portfolio with the goal of providing our local communities with great entertainment and critical information, diversifying our operations, managing risk and improving financial results. Similarly, Greater Media and the Bordes family have a 60-year track record of serving local communities and developing new technology and services to improve media communications. A focus on strong core programming and targeted localism has been the foundation of both companies' operating philosophies, ratings strength and market leadership. As such, we intend to implement our proven strategy of focusing on local programming and effective digital media marketing solutions across the two companies as well as best practices from our existing operations with those from Greater Media."
Greater Media Chairman and Chief Executive Officer Peter H. Smyth commented, "We share with Beasley a common appreciation for the enduring strength of local radio broadcasting and we are delighted that our stations will become part of Beasley's expanded footprint. As part of the Beasley portfolio, we believe our stations will be positioned extremely well for future growth and that our team members, customers and the communities we serve will continue to thrive.
"Our employees have provided the skills and talent necessary to drive our ongoing growth and success over the years and we are proud of this heritage. I am thankful for their hard work and dedication and am confident they will continue to make many valuable contributions as part of a larger organization. I look forward to working with the Beasley team to bring our companies together to realize the power of this compelling combination and ensure a smooth transition."
The transaction, which has been approved by the boards of directors of both Beasley and Greater Media, is subject to FCC approval and other regulatory approvals (including the termination or expiration of the applicable Hart-Scott-Rodino waiting period) and other customary closing conditions.
Upon completion of the transaction, expected in the fourth quarter of 2016, Beasley shareholders and Greater Media shareholders will hold approximately 81% and 19%, respectively, of Beasley's outstanding shares. In addition, Greater Media shareholders will have the right to appoint one member to the Beasley Board of Directors which will expand the size of the Board to nine members.
RBC Capital Markets is acting as financial advisor to Beasley Broadcast Group and Latham & Watkins LLP is acting as its legal counsel. Rockdale Partners is acting as financial advisor to Greater Media and Debevoise & Plimpton LLP is acting as its legal counsel.