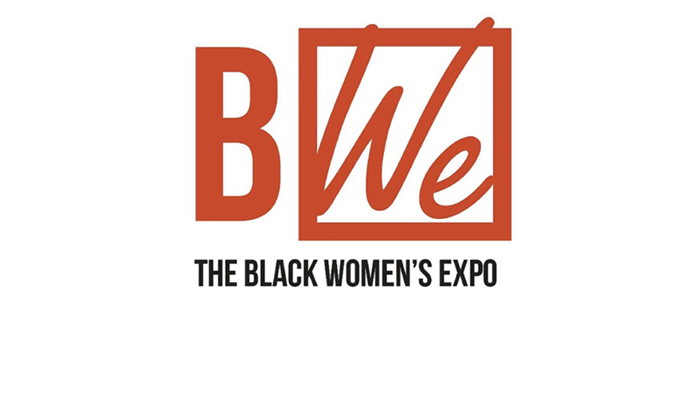 When The Black Women's Expo (BWE) premiers in Atlanta October 7-9, the highly anticipated, experiential expo will also celebrate the accomplishments of Atlanta women at their Phenomenal Woman Gala Reception on Friday, October 7. Presented by My Black is Beautiful (MBIB), the inaugural Phenomenal Woman Awards will pay tribute to ten outstanding Atlanta area women, whose excellence in a variety of fields commands recognition. The event begins at 6:00 p.m. at the Georgia World Congress Center.
This year, the theme of the Phenomenal Woman Awards reflects the empowering mission behind My Black is Beautiful. The 2016 Phenomenal Woman honorees by category are: My Beautiful is Shattering the Glass Ceiling Award Charmaine Ward, senior director, corporate affairs, Georgia Pacific; Strong is Beautiful Womanprenuer Award, Marjorie Harvey, Steve & Marjorie Foundation; Spirit Bearer Award, Rassalyn Willis, The Motherless Daughters Foundation; Empowering Woman Award, Dr. Valerie Montgomery Rice, Morehouse College; My Beautiful is Uplifting My Community Award, Xernona Clayton, Trumpet Foundation; My Beautiful is Rooted in Faith Award, Lori George Billingsley, vice president, community relations, Coca-Cola and First Lady of Worship Center International Church; Woman of the Decade Award, Juanita Baranco, COO, Mercedes Benz & Smart Center Buckhead; My Beautiful is Wellness Award, Lisa Flagg, CEO, Fulton DeKalb Hospital Authority; My Black is Beautiful Media Award, Pat Lottier, CEO Atlanta Tribune, The Magazine; and My Black is Beautiful Icon Award, Dr. Anayo Umerah, Women's Health Institute of Macon.
"We are extremely excited to host our first Annual Phenomenal Woman Awards here in Atlanta," says Merry Green, founder of the BWE. "These awards have been a mainstay of the Black Women's Expo for 22 years, and to have such outstanding achievers in the Atlanta community be a part of our inaugural event is historic.  The women we are honoring fill multiple roles in their family, career and community, and do it with style and grace."  The Phenomenal Woman Gala Reception is an invitation only event sponsored by My Black is Beautiful (MBIB), The Atlanta Journal Constitution and the Atlanta Daily World.
The Black Women's Expo offers African American women an opportunity to get informed, empowered and enlightened, while discovering the latest trends and amazing new products and services specifically created for them. The Black Women's Expo is now the longest running exposition of its kind in the country. Over 20,000 people, are expected to visit the Expo during its three day run at the Georgia World Congress Center.  The rich cultural experience, while targeted to women, has elements for men, families and children. This year, My Black is Beautiful commemorates 10 years of dedicated support to black beauty and has partnered with The Black Women's Expo to motivate thousands of women to join its community and take part in the dialogue that positively affects their confidence and perception of self image.
The BWE's seminars and workshops will be far-ranging and engaging, featuring topics that impact women's daily lives, presented by notable local and national speakers and lecturers.  Historically, the standing-room only seminars have addressed such issues as health & wellness, racial equality, hair & beauty, travel, career advancement, business/entrepreneurship, the welfare of our children and much more.
In addition, BWE will offer ample opportunity for shopping and sampling from local and national vendors.  There will be themed pavilions including the Literary Café, which showcases African American authors and booksellers; a Hair & Beauty Pavilion and the Health & Wellness Pavilion, where local medical institutions will provide much-needed health information and screenings, and the Kidz Korner, an exciting space for young people with interactive games, exercise and fun activities.
Additional sponsors for BWE include Walgreens, State Farm, United Airlines, Georgia Chevrolet Dealers, Colgate, PNC Bank, KISS 104.1, Atlanta Department of Children & Family Services, Who's Who in Atlanta, Atlanta Journal Constitution and the Atlanta Daily World. Expo hours are Friday and Saturday, October 7 & 8 from 10:00 a.m. to 8:00 p.m. and Sunday, October 9 from 11:00 a.m. to 7:00 p.m. Ticket prices are $20 for adults and $6 for children (3-12 years old); three day adult passes are also available for $45, visit the website for details. Half-priced, advanced adult tickets are currently on sale at participating Walgreens stores. For information or tickets to the Phenomenal Woman Awards Reception, call 312-454-6100.  Follow The Black Women's Expo on Facebook, Twitter, YouTube and Instagram and use the hashtags #BWE,  #SheMatters, #PhenomenalWoman.