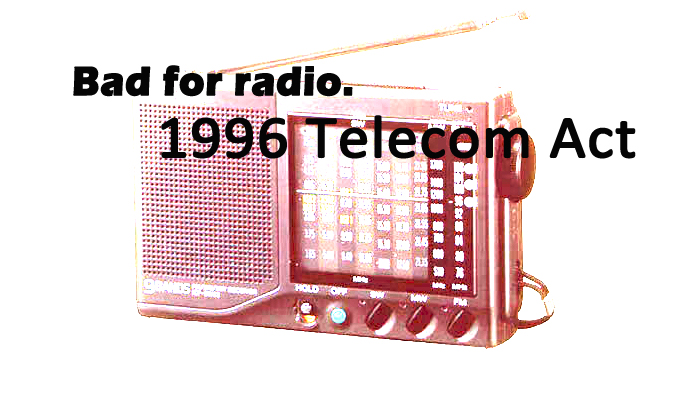 The Telecom Act many would say was a mistake for radio. In '96 President Bill Clinton and Congress got together and changed radio forever. Made this move without ever having hearings with local citizens around the country. The airwaves belong to the locals, not the political types that passed the Bill.
The Telecom Act was secretly passed and it was done that way on purpose. So, if you're in radio and hate your job you can point one finder at Bill Clinton.
Black radio and all radio period has suffered since. It was a bad move in many ways. The list is too long to write about. The real insite of a bad situation is here.