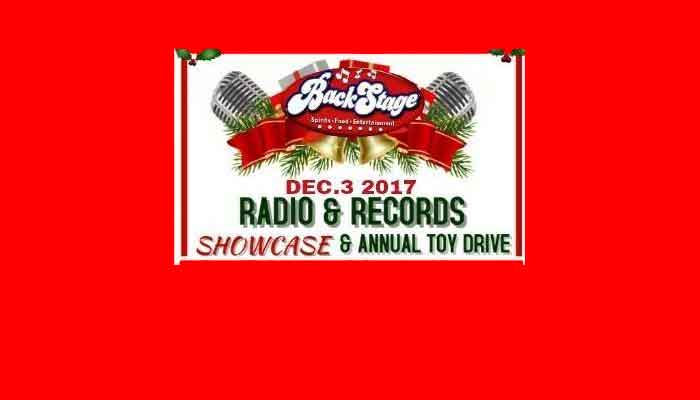 This is the time of year when we give back to the community and our way of giving each year is through our Annual Toy Drive. This toy drive is held along with the 2017 Radio and Records Holiday Showcase on December 3, 2017 at 6pm at Backstage Atlanta, located at 2505 Godby Road, College Park, Georgia.
On this day we will collect toys to present to 2 non-profit organizations to provide toys for kids who may otherwise may not have a Christmas. Also on this day, Music Industry Veteran, Charles Geer will be the recipient of The Lifetime Achievement Award.
This event is Free to the Public. We ask that everyone who attend please bring at least one New Unwrapped Toy. We are Excited and Happy to put a smile on our kid's faces in the community.
For more information contact Debbie Ireland at 501-612-1802
What:    2017 Radio & Records Holiday Showcase & Annual Toy Drive
When: Sunday, December 3, 2017
Where: Backstage Atlanta, 2505 Godby Road, College Park, GA  30349
Time: 6pm until 11pm
Admission:  FREE with a New Unwrapped Toy