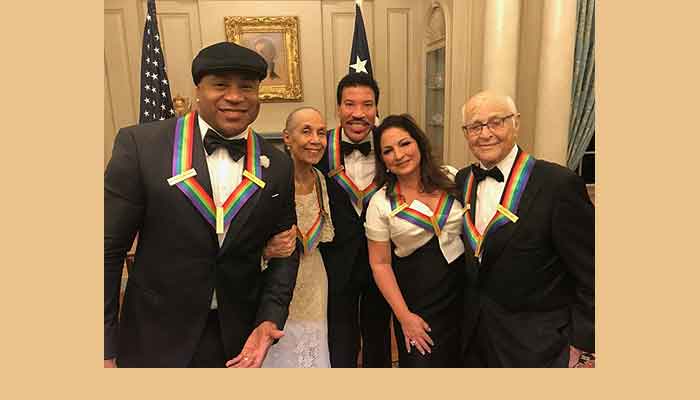 Last night The Kennedy Center Honors celebrated the 2017 representatives, American dancer and choreographer Carmen de Lavallade, Cuban American singer-songwriter and actress Gloria Estefan, American hip hop artist and entertainment icon LL COOL J, American television writer and producer Norman Lear, and American musician and record producer Lionel Richie.
"The Kennedy Center Honors spotlights the extraordinary careers of five artists whose talent and ingenuity have enriched and shaped cultural life in America," stated Kennedy Center Chairman David M. Rubenstein.
"Each of this year's Honorees became known to and loved by the world because of their complete originality and bold genius.
In a star-studded celebration on the Kennedy Center Opera House stage, the 2017 Honorees will be saluted by today's leading performers from New York, Hollywood, and the arts capitals of the world through performances and tributes.
You can watch the Kennedy Center Honors on December 26 on CBS