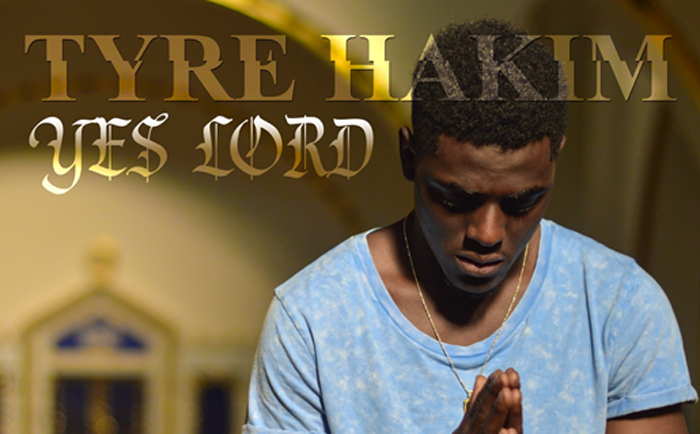 "Growing up I was always taught I was a God, so I try my best to carry my self as one." 19-year-old spitter, Tyre Hakim acknowledges his value. Raised by his mother with 4 siblings, they found themselves living in a basement apartment on 51st and Halsted in the heart of the Southside of Chicago.
Bred from two talented parents Tyre was destined to fall in love with creating music. Tyre's father once toured with Jay Z and DMX working security. One night the show he landed himself backstage in a cipher with the two legends. The video swept the Internet branding Tyres father as the guy that held his own with Jay Z and DMX in a cipher.
Although Tyre spent most of his years growing up with his mom that same fearlessness his father has burns within him.  Tyre has great love and respect for his mother.  He watched her sacrifice her dreams for her children and she introduced him to the most beloved influence of his life, The Nation of Islam.
"I come off as different to a lot of people because I was born a Muslim and raised in Islam. Therefore, I believe that my purpose is different than any other artist."
Tyre grew up poor so him and his siblings had to be creative with entertainment.  He says, "Struggle is ordained by God to build stronger character in people, I want people to embrace the struggle and really appreciate it."
Chicago is home of some the most violent streets in America. However, the city is also known for cultivating Hip Hop artist that create music which echo's the voice of the people.
Tyre holds native Chicagoan Kanye West in high regard. He feels as though Kanye is audacious and genuine which is how he aspires to be viewed himself.
While searching through his dad's emails one-day Tyre came across an email from who he thought was Hip Hop legend and tastemaker No I.D., which was actually The Sick One a student of No I.D. Tyre introduced himself. It didn't take long for The Sick One to recognize the magnitude of talent Tyre possessed. Ever since that day, under the tutelage of The Sick One and Antwone Muhammad (a.k.a Twone Gabz) Tyre has catapulted into a phenomenal lyricist, performer and leader of his generation.
Boldly embracing the God within and encouraging others to do the same, Tyre's debut Mixtape entitled "Who Am I" is proceeded by the EP "It's the God" is set for release Winter 2016.
Aahh Fest 2016 Breakout artist, Tyre Hakim drops the song that started it all, "Yes Lord".
"The Keys" (video)  https://youtu.be/W9I2drwYrm4
Twitter https://twitter.com/Tyre_Hakim
Instagram https://www.instagram.com/tyre_hakim/
Soundcloud https://soundcloud.com/tyre_hakim
advertisement