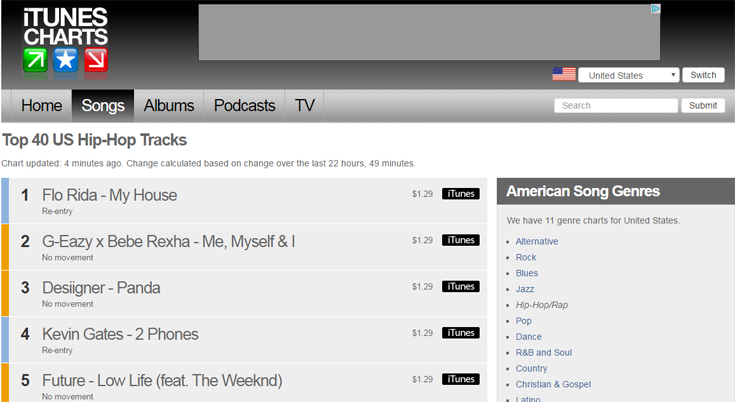 At Urban Insite we strive to keep up with the changing times. Are you into what listeners are buying or need help with your music. If you're into exclusive information that is updated in minutes not weekly we have it for you. The iTunesCharts monitor downloads that people are buying. You can follow-up to 11 genre charts from the United States. Click here for more chart insite.
For future use we have place the iTunesChart icon (a blue star) on the right hand side of our site.
At Urban Insite, we never forget the past, but WE are always thinking of the future.