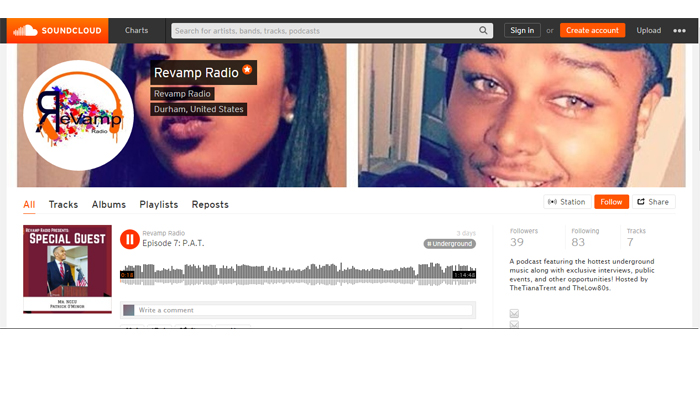 My name is Tiana Trent from Winston Salem, NC. I currently reside in Durham, NC. I graduated from North Carolina Central University in Durham with a Bachelors Degree in Mass Communication. My dream job is to be able to host a real radio show. Real as in, I've done school radio and I even have my own podcast I've just started up, but I am looking to expand my knowledge as a commercial radio personality. Below, I am attaching some work from my podcast called "Revamp Radio." I am also attaching my radio resume.
Listen: A podcast featuring the hottest underground music along with exclusive interviews, public events, and other opportunities! Hosted by TheTianaTrent and TheLow80s.
Tiana Trent – resume
Our job at Urban Insite is to showcase new and upcoming talent. If you need exposure email us at: webmaster@urbaninsite.com.