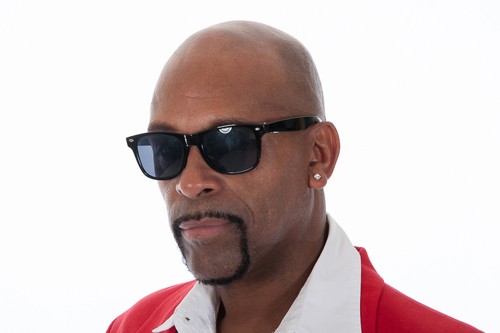 Jeffrey Charles Martin
6806 Derby Avenue, Fairburn, GA 30213; 404-790-7875 (c); jcloveya2002@yahoo.com 
OBJECTIVE:
A professional individual with a diverse background and strong work ethic seeking a broadcasting opportunity with a company in need of someone who is an enthusiastic, highly motivated, people-oriented team player with a proven track record of over 25+ years of experience in the industry.  
AWARDS & SPECIAL SKILLS
Achievement in Radio Award (2001)
Enthusiastic, organized radio air personality with over 26 years of on air experience in the formats of Urban, Jazz, Urban AC, Hip Hop, Gospel, CHR, Top 40, NAC/Jazz
Highly skilled in commercial production, reporting, newswriting and delivering
Proficient in broadcasting radio, TV, news, traffic, television, hosting, customer relations, production and programming
Over seven years of experience as an air radio and television traffic anchor and producer
Highly skilled in conducting major contests, appearances, live broadcasts, live audiences, hosting major concerts, conducting interviews, call-ins and remotes.
PROFESSIONALWORK SUMMARY
Broadcasting professionally in Cleveland, Ohio and Atlanta, Georgia markets for 30 years working various on-air shifts and genres: R&B, new age contemporary jazz, gospel, urban contemporary, hip hop, adult contemporary, and traffic anchor. A professional on-air personality and TV host. Performance skills include: operative knowledge of all air shifts, responsible for entertaining millions of listeners on a daily basis, selecting and playing music, conducting interviews with recording artists, conducting on-air contests, taking calls from listeners, as well as hosting many entertainment TV shows to include "The Industry" on the CW Network. As a traffic anchor on several radio stations, created traffic reports to announce on Metro Traffic radio and TV stations. Required and gathered traffic data and entered and updated information into a specialized system viewed by many TV and radio anchors for dissemination. Additionally, provided reports to other major market cities through Sirius Satellite.
EMPLOYMENT
Traffic Anchor, Westwood One, Metro Networks (Now Clear Channel), Atlanta, GA, 2005 – 2011
Gospel Radio Air Personality, WYZE AM 1480, Atlanta, GA, 2004 – 2010
Hip Hop/Urban Radio Air Personality, WSEG 104.1 JAMZ, St. Simons Island, GA, 1999 – 2002
(Rated #1 midday three consecutive years)
Gospel Radio Air Personality, WATB 1420 AM, Atlanta, GA, 1995 – 1997
R&B/Adult Contemporary Air Personality, WALR-FM/KISS 104.1, Atlanta, GA, 1994 – 2001
(Achievement in Radio Award, 2001 (Cumulus and Cox Radio Broadcasting)
Evening Drive Air Personality WNWV-UAC /JAZZ
Evening Drive Air Personality, WZAK 93.1 FM, Cleveland, OH, 1992 – 1994
Radio Air Personality, WABQ 1540 AM, Cleveland, OH, 1991 – 1992
Music Director/Evening Drive Air Personality, WZAK 93.1 FM, Cleveland, GA, 1980 – 1989
(Rated #1 Arbitron six consecutive years, 1983-1989. Zap Broadcasting and Radio One
EDUCATION
Walden University, Courses in Education                                                            March 2013 to Present
Ashford University, Bachelors of Arts in Journalism                                            Dates (???)
Cuyahoga Community College, Associates of Arts in Mass Communications       Dates
Ohio School of Broadcasting, Cleveland, Ohio – Certificate                                Dates
 REFERENCES FURNISHED UPON REQUEST