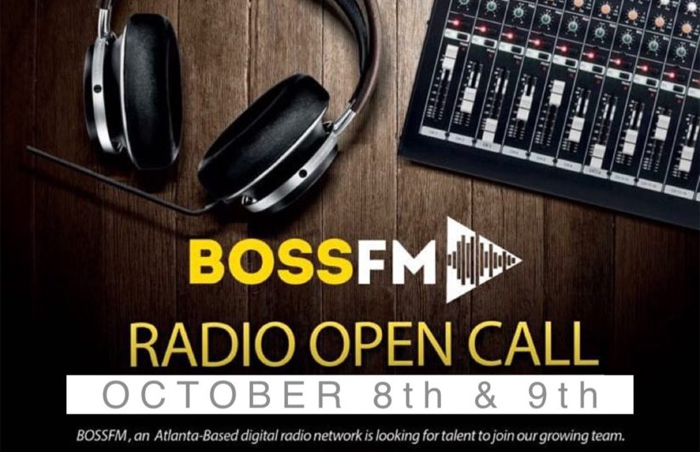 BossFM, an 8 station digital network and curator of content to over 100 terrestrial and digital stations in the United States is hosting another OPEN TALENT CALL for personalities and producers looking for work in radio. Registration is not required, however it is recommended to secure a confirmed spot.
Registration for this event is available at: bossfm.com/opencall
For additional information, contact Brandon Mathis or Matt Jones at (404) 889-8700.