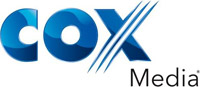 Cox Media Group ATL - Web Content Producer
This position is responsible for coordinating the homepages with breaking news, including linking photo, video and graphics and creating original content. Daily responsibilities will include flawless execution of the our social media strategy; finding creative solutions to challenging problems; creating and execution of web-friendly content; oversee the building and maintaining interactive features.
Responsibilities
Managing the process of creating and building daily web and mobile content in a manner that is engaging; identifying ways to complement special event coverage and ongoing broadcast initiatives; and surveying social networking sites for consistent tone and style.
Qualifications
2-4 years of experience working for a radio or television station, daily newspaper, or in another digital news environment. Knowledge of HTML coding with a solid understanding of web standards, design and usability; Excellent and exciting print/web writing style that exudes the 'online voice' of our on-air product. Web editing, troubleshooting and web production skills required; In addition, proficiency of Photoshop, Microsoft Office products such as Word & Excel are required.
Closing Statement
The ideal candidate is a self-starter with a strong journalism and social media background who thrives in a fast-paced environment and has the ability to multi-task projects, work independently, and collaborate with other newsroom staffers.
Cox Media Group - Atlanta Radio is an Equal Opportunity Employer. Thank you for your interest in our station. Please submit here: http://coxenterprises.com/coxcareer/eRe … bid=300338