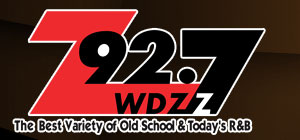 WDZZ-FM PART-TIME BOARD OPERATOR
LOCATION: Flint MI
EXPERIENCE/ SKILLS
Candidate must have prior board operating experience, be familiar with FCC rules and regulations and EAS guidelines, as well as be proficient using computer systems such as, Adobe Audition and/or Cool Edit Pro.  Also should be familiar with remote monitoring systems for radio transmitters. Qualified candidate will possess strong organization skills with a high degree of accuracy.  A valid driver's license with a good driving record and be able to lift up to 50 lbs. Familiarity with Promo Suite, web/graphic design is a plus!
JOB SUMMARY:
Responsibilities include - Duties include but are not limited to recording and playing back live and syndicated radio programs, playing all commercials as scheduled. Assist with remote appearances and production duties. The position requires that the candidate be able to work nights, weekends and holidays.
CONTACT:
Mail resume to:
HR - Part Time Board Op
6317 Taylor Drive
Flint MI 48507
Fax: (810) 424-3595
Or e-mail resume to:
Email: Diane.Jendrusina@cumulus.com
NO PHONE CALLS
Include title of position in e-mail subject line.
AN EQUAL EMPLOYMENT OPPORTUNITY EMPLOYER;
CUMULUS MEDIA MAINTAINS A DRUG FREE WORKPLACE;
APPLICANTS MUST BE ELIGIBLE TO WORK IN THE U.S.