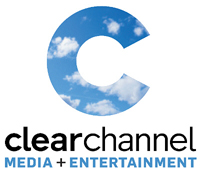 Clear Channel Media & Entertainment, NYC Looking for Account Executives
Clear Channel Media + Entertainment, New York, operates five of the most successful radio stations in the country; Z100, Lite FM, Q104.3, KTU and Power 105, together representing 11 million weekly listeners.  We currently have a highly coveted and rare opportunity in the sales and advertising department.  If you're looking to get your foot in the door at a top-notch radio cluster with a hand-picked staff of highly motivated and creative individuals, this is the place.  Successful accounts executives can potentially earn 100k+ after their first year.  In this position, you will be expected to obtain and develop new clients through customized marketing programs.  You'll also utilize our radio, online, and event opportunities to create unique marketing solutions for clients.  At CCNY, you'll be thoroughly trained to gain an in-depth knowledge of the radio advertising business.  Equipped with comprehensive training and self-motivation, you'll ultimately be expected to prospect and develop new business leads, manage existing accounts and close your own deals on a daily basis.
Go directly online to the Clear Channel Website, www.clearchannel.com, look for "Clear Careers" and submit your resume.
Requirements: *Bachelors' Degree *MUST HAVE a strong knowledge and minimum of 2 years Direct/Sales/Marketing experience *Must be results-driven and committed to creating new business opportunities * Must possess superb written and verbal communication skills  * Be highly motivated and a team player * Ability to present and overcome challenge with  solid verbal and written skills *Team player who understands and embraces company initiatives and budget goals * Self starter with clear career goals  and drive to be the best * Motivated by unlimited income potential * Valid Driver's License
Clear Channel Media + Entertainment, NY, is an equal opportunity employer with a complete set of benefits.