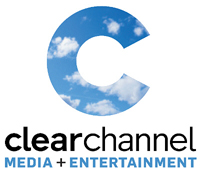 Job Description: The Clear Channel Total Traffic Network Solution Provider will identify and solicit new business; service and grow existing accounts. Develop persuasive proposals in response to client needs and/or opportunities. Drive clients based on market, platform or station information. Ensure client satisfaction through cooperative communication. Total Traffic Network Solution Provider will also negotiate rates consistent with Clear Channel operating goals and budgets and ensure prompt payment. Candidate must utilize all available Clear Channel resources in marketing, operations and sales to present company assets in the best possible light. This is a commission based outside sales position.
Job Requirements: The ideal candidate will be self-motivated and able to communicate product value. He/She should also have excellent negotiation, presentation and computer skills. Prospective candidate should have the ability to exercise judgment and operate independently. Candidate will also need to be able to read, draft and comprehend complex and persuasive business correspondence and creative proposals. Media sales experience and knowledge of market demographics is a plus.
Educational Requirements: College Degree is preferred.
Benefits: Medical, Dental, Vision, Life, ESPP, 401k, Paid Vacation and Sick Leave.
Submit Resumes to:
Clear Channel
Attn: Kelly Harrington
32 Avenue of the Americas
New York, NY 10013
- OR -
Go directly online to Clear Channel website, www.clearchannel.com , look for "Clear Careers" and
submit your resume online.
No phone calls please
Clear Channel Media & Entertainment is an equal opportunity employer with a complete set of benefits.