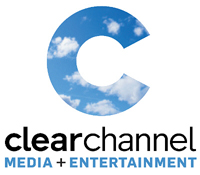 Job Description:
Clear Channel New York is seeking an Integrated Media Project Manager to join its team.  The role assists the Sales Activation Manager with the successful execution of our digital advertising campaigns. The ideal candidate has an understanding of digital and online marketing and is looking to showcase their talent to our sales team.  He or she understands the needs of a client in the digital arena and can clearly articulate our requirements to the account executives.   To be successful in this position, the ideal candidate is ambitious, can multi-task, and is looking to grow a career in digital media.
Responsibilities:
· Ability to learn the latest industry related tools and software
· Communicate with clients and/or co-workers in non-technical but sales worthy language to yield desired results
· Be the liaison for the Integrated Media team and the traffic department regarding all digital campaigns
· Assist account executives and sales assistants with PowerPoint proposals, recaps and digesting campaign results
· Assist with overseeing department assets within company intranet
· Responsible for pulling  inventory reports and compiling recap data
· Schedule and maintain all sales elements for the Online Rewards Program using Triton Rewards Programs
Requirements:
· Bachelors Degree
· Strong understanding of online performance statistics and website metrics
· Strong communication and interpersonal skills with individuals and groups
· Extraordinary social media and overall digital proficiency
· Positive, solution-oriented attitude
Only if you have all of the requirements listed above, please forward your resume to:
cconlinemedia@gmail.com or post your resume directly online at www.clearchannel.com, look for "Clear Careers".
Clear Channel Media & Entertainment is an Equal Opportunity Employer with a complete set of benefits.