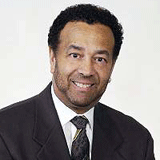 THE FUTURE GROWTH IN THE DIGITAL POPULATION WILL COME FROM MINORITY AUDIENCES!
The online population growth in the U.S is at a standstill and most of the continued growth will come from the increases from the minority audience which includes black seniors and young black children.  Today the black internet user population is somewhat smaller but is on the rise. 
eMarketers forecasted nearly 26 million blacks went online over a twelve month period in 2011, for a penetration rate of 66.9%.  By 2014, 72.3% of blacks will be online.  With this said, African American media is a must and advertisers must remember that they will makeup a greater portion of the audience of all media.  It is wise to say that brands that ignore the Black Audience will find themselves ignored by a powerful segment of the buying population.
Insite from J. Michael McKay for Urban Insite