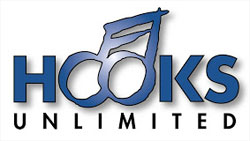 Job Title: Production Manager
Reports to: President
Contact: E-mail resume with salary history and references to michael@hooks.com. NO calls please.
SUMMARY
Position entails managing the process of producing research materials for radio stations and research companies in the U.S. and abroad. An ideal candidate has a balance of production and customer service experience, plus an ear and appreciation for multiple music genres.
ESSENTIAL DUTIES AND RESPONSIBILITIES include the following. Others may be assigned.
General
• Utilize various audio software programs to capture and prepare audio hooks of songs from multiple formats
• Interact with global clientele to manage details and communication for each hook or montage project.
• Manage production process and oversee output and quality of prepared materials, including custom project management application. Make daily judgment calls about deadlines, project changes, procedure adjustments, etc.
• Be comfortable working with multiple operating systems (all versions of Windows & Mac
OS) to aid in software support and submissions by hook selections by clients.
• Oversee preparation, packaging and shipment and delivery of all projects.
• Assist President with marketing ideas/concepts and execution, and assist wherever possible.
• Interact with President regarding changes which might affect project delivery or cost.
Maintenance/Other
• Manage library of songs including weekly adds which come from TM Studios HitDisc service.
• Review BDS airplay and proactively add and cut hooks for up-and-coming tracks to stay on top of trends in all formats.
• Prepare/transmit data files and project related information to clients.
• Assist in maintenance of website including changes/corrections/enhancements.
• Monitor backup logs and daily scripts to ensure automatic updates and backups are running as planned.
• Assist in creation and enhancement of documentation containing instructions for all procedures.
• Provide feedback on the integrity of existing procedures and systems and suggestions and implements improvements to ensure quality levels remain high.
SUPERVISORY RESPONSIBILITIES: none
QUALIFICATIONS: To perform this job successfully, an individual must be able to perform each essential duty satisfactorily. The requirements listed below are representative of the knowledge, skill, and/or ability required. Reasonable accommodations may be made to enable individuals with disabilities to perform the essential functions.
–3+ years experience with both PC based and Mac computers
–Familiarity with Linux operating system helpful
–Text file/MS Excel experience a must
–Some experience with CRM software (i.e. Salesforce) helpful
–Strong understanding of audio production techniques
–Superior customer service skills
–Ability to work well under tight deadlines
–Script creation experience using PERL and other tools desired, but not required.
–Detail oriented, self-starter
EDUCATION, EXPERIENCE AND CERTIFICATIONS: A minimum of 3-4 years related experience with computers, music and customer service experience. College degree in related field preferred but not required.